To A Rice Field in the Mountains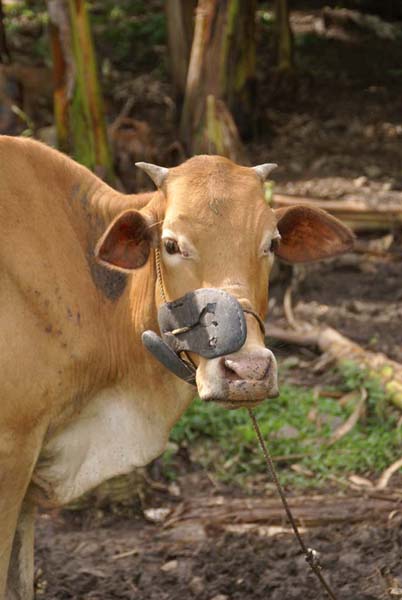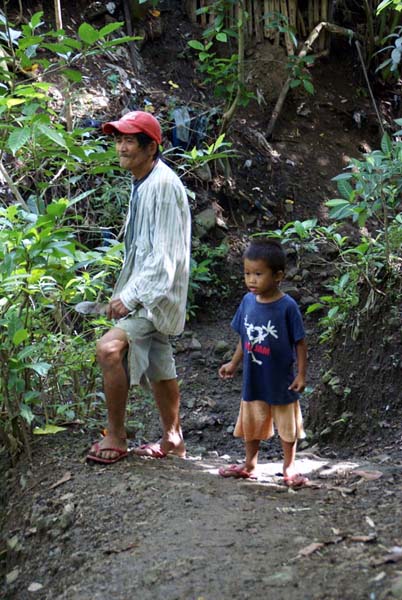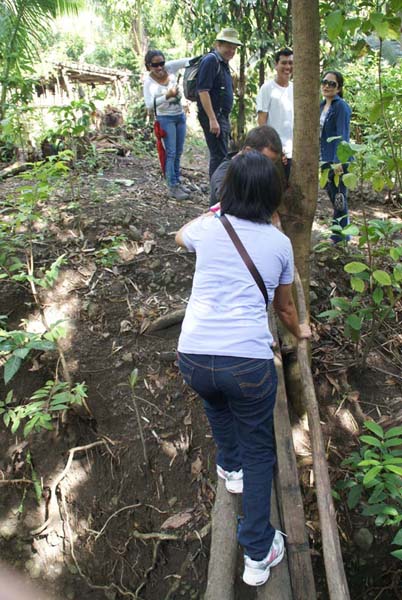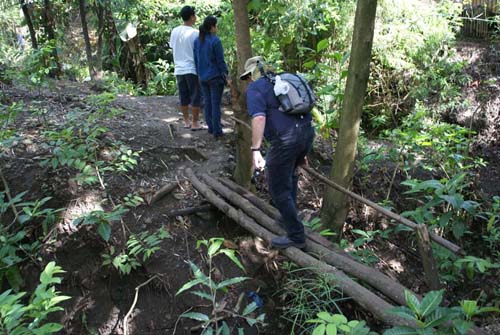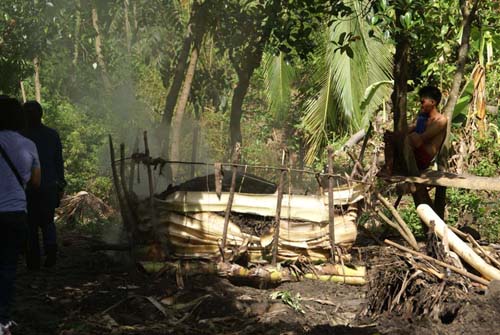 Charcoal making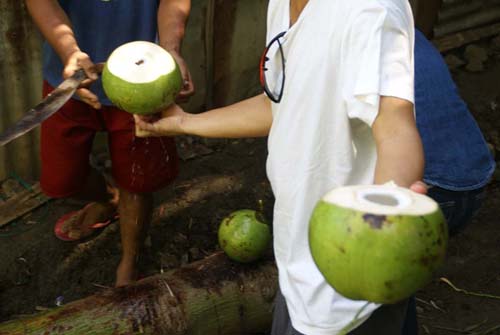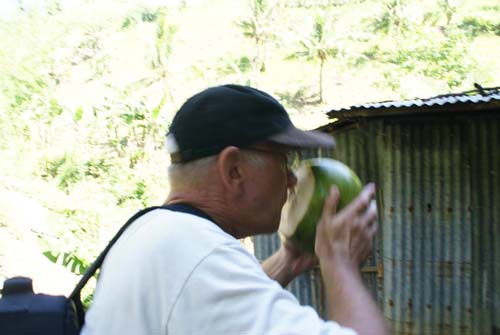 Ahh - fresh coconut milk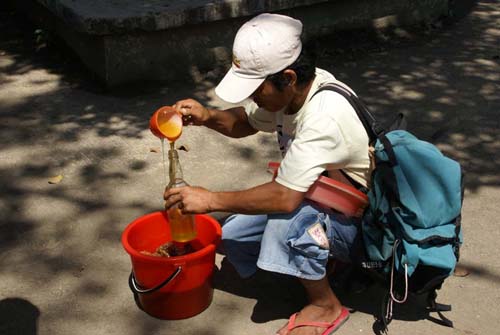 A honey salesman - we bartered the price down to 100 pesos a bottle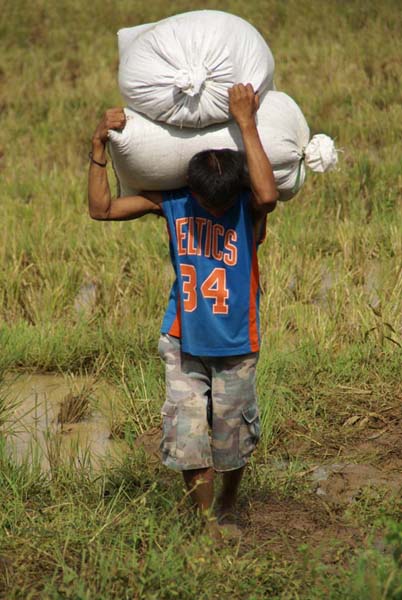 Those rice sacks weight about 50 kg each. The guys get paid 8 pesos per sack for carrying them . . .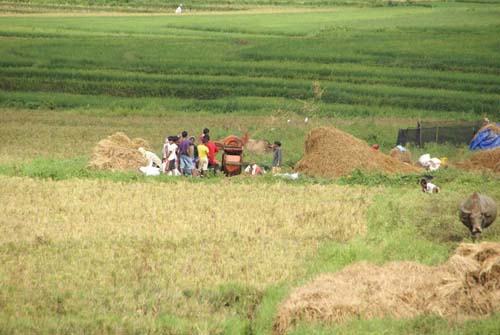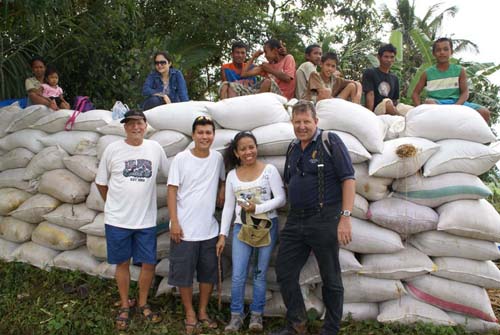 . . . from the middle of the field to pile them beside the road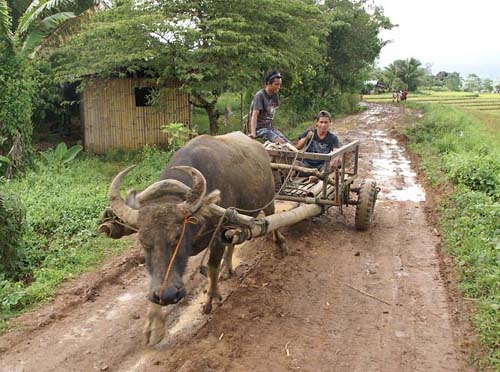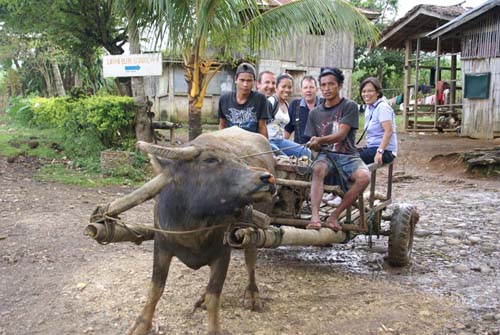 Instead of walking back along the muddy road,
we grabbed a lift on a caribou cart!
View of San Carlos from the mountains